It is the most festive time of year, cocktail soirees are almost a nightly activity, so your cocktail attire should be "on-point." So, today I'm going to talk about what cocktail attire means as well as provide some tips on the do's and don'ts of what to wear to these special occasions. Believe it or not, there are some rules for dressing in cocktail attire. And, while some tips might be obvious, others might surprise you.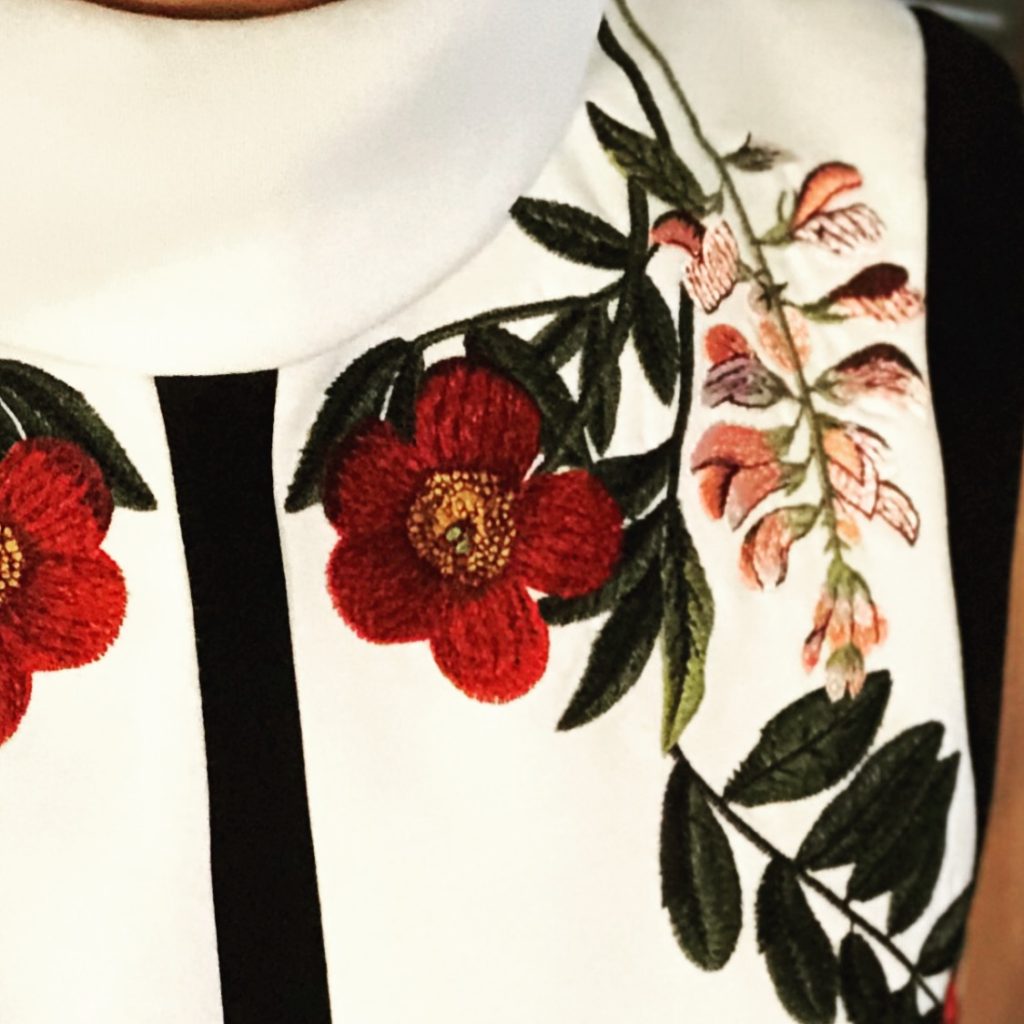 What does cocktail attire mean exactly? Cocktail attire is a step down from formal and is the appropriate attire for events after 5pm. Appropriate attire includes dresses (but not floor-length), skirts and tops, and pant suits – all made traditionally of silk, satin or a well-done version of a blended fabric, like a polyester. During the holiday season, you might see the words "festive attire" or "festive cocktail attire" on invitations. This means cocktail attire with some holiday flair, like a pop of red or green, silver or gold. Fabrications done in sequins and velvet are also a welcome addition to festive cocktail attire.
Now that we understand what cocktail attire entails, let's talk about some do's and don'ts so that you're showing up to your cocktail parties with total success.
Do feel comfortable wearing an outfit and/or items ofcolor. Don't feel like you to have to wear black. Although a little black dress is always a nice addition to your wardrobe, it's not totally necessary to complete your cocktail attire look. Go with a color that best compliments your skin tone and finish with a black, nude or metallic shoe and accessory.
Don't wear sneakers. Do wear heels. Whether it be stilettos, kitten heels, or block heels, open or close-toe – a little extra lift is necessary when it comes to cocktail party attire. If necessary, a pair of flats can work, but make sure the toe comes to a point, and isn't round. And, by no means can sneakers don a cocktail attire appearance.
Don't wear anything too revealing. Do watch the height of your necklines and the length of your hemlines. A cocktail party is different than a girls' night out. So, stop and look at yourself in a mirror, then ask yourself, "What would my boss think," then make any adjustments to make your outfit more professionally appropriate.
Don't carry an oversized tote bag. Do carry a clutch or a shoulder bag with a chain. Nothing looks sloppier than a slouchy tote bag slumped over your shoulder – especially alongside of a nice dress. A clutch or a minaudiere always reads as elegant and refined. If you need to carry your tote by day and do a quick change for evening, simply pack your clutch and heels in that tote and pull them out when it's time to get cocktail ready.
Don't show up in wrinkled garments, do steam them. Despite the color and material of your garment, wrinkles are always noticeable and unprofessional. Using a steamer is one of the best ways to get rid of wrinkles…unless it's silk in which case, skip the steamer and use a warm iron. And, as much as I dislike plastic, if you have to travel to a cocktail party, put your cocktail attire in a dry cleaning bag and that will help prevent further wrinkling.
To watch the full video, please click here: Alexandra Styles. Thank you for listening, today!  I hope you and your families have a wonderful and merry holiday.  Enjoy your upcoming cocktail parties.  I look forward to seeing you next Wednesday!