It's BOOTIE Time
I'm sorry I didn't post last Wednesday.  With the pending hurricane (and all of its prep), posting about clothing just didn't seem appropriate.  Thank you for everyone who checked in on us.  Luckily, Charleston was spared but my heart goes out to all of you in North Carolina and parts of South Carolina who were far less fortunate.
Today's What to Wear Wednesday post is about BOOTIES  or as some of you refer to as ankle boots. Wondering about the most flattering style for your leg or which booties are this fall's top trends?  Keep reading. Several clients have told me that buying ankle boots has been more difficult than the over-the-calf boot.  Do not fret, there is a bootie style out there for every woman.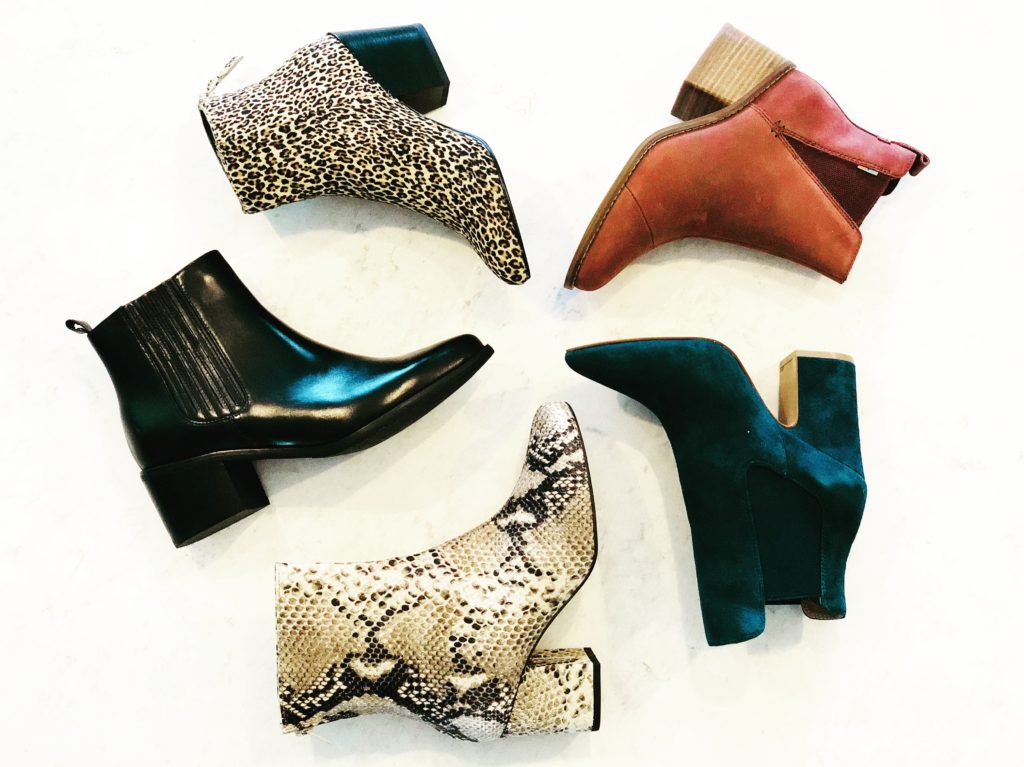 For those of you who have a narrow ankle, here are a few tips to follow:
The bootie should finish above the ankle, instead of below it.
Look for a streamline sole, nothing too clunky.
The opening of the boot should be slimming through the ankle.
Try a bootie that has lacing or embellishing.
For those of you who have a wide ankle, here are a few tips to follow:
 The toe of the bootie should be pointed.
The opening of the bootie should be slightly more wide than your ankle.
Chose a pant color or opaque tight that is similar to the bootie color.
For those of you who have a longer foot, here are a few tips to follow:
 Look for a more rounded toe.
Look for a fabric that has "play" or texture such as a velvet or if leather, then some minimal stitching.
Roll your pants so there is skin showing between the top of the bootie and the bottom of your pant leg.
Now, for the Must-Have Booties this fall – it's all about animal print.  These look amazing with a casual jean and t-shirt or dressed with skirts or pants.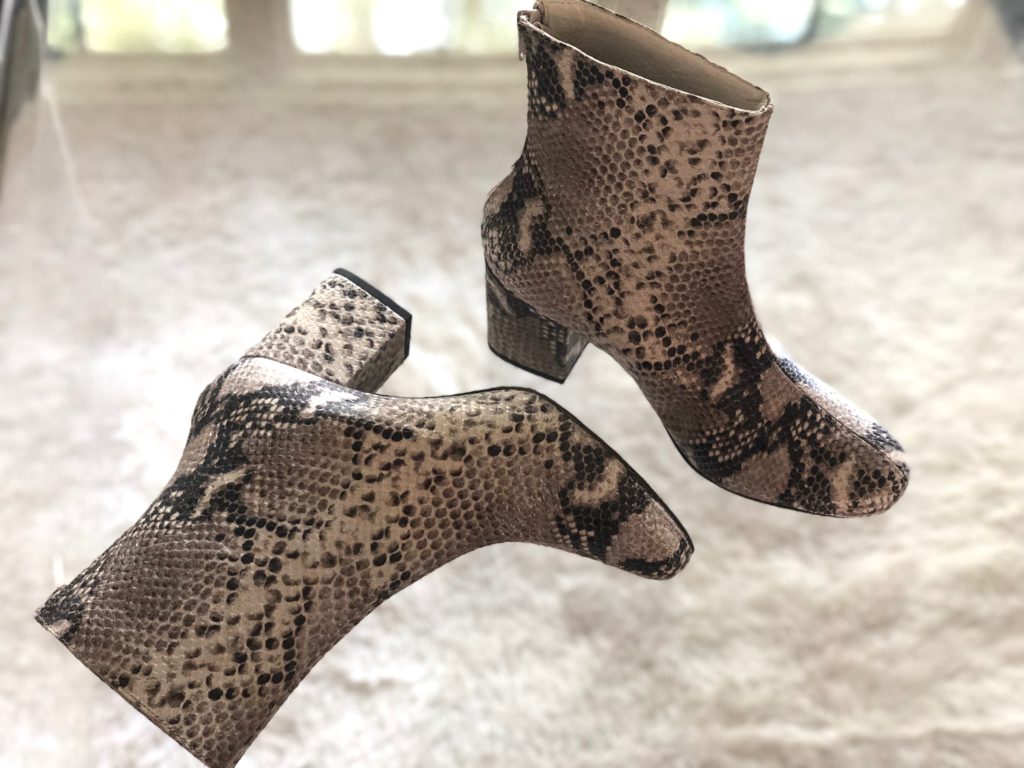 If you want to know more about the perfect bootie for your this fall, please comment below or reach out to me, directly!  Check out my video post on Instagram or Facebook!
xo,
Alexandra